Released 6th December 13
To commemorate the 10th anniversary of Warp Films, a deluxe limited edition WarpFilms10 Book & DVD Set will be released and is available to pre-order now from Bleep.com
The book features exclusive behind-the-scenes photographs and unreleased archive materials from Warp Films' projects from the last 10 years, along with a 3-panel DVD book containing 10 DVDs of key Warp Films productions. Designed by Golden.
---
Pre-Order information
Batch 1 - Sold out
Batch 2 - Dispatched 6 December 2013 - On sale now
First 1000 copies hand-signed by Warp Films' Mark Herbert. There will only be one production run, so order now to guarantee your copy.
CLICK HERE TO PRE-ORDER FROM BLEEP.COM
---
GIF preview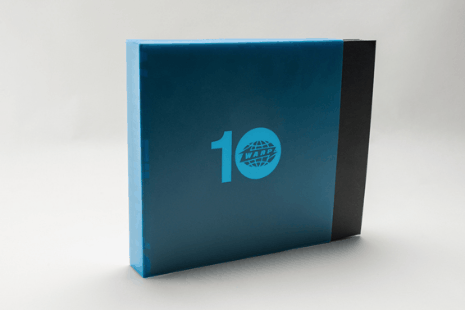 ---
Contents
The Book
250 x 300mm landscape, 206 page full-colour, case-bound book. Featuring a foreword by Chris Hewitt (Empire Magazine, Film 2013) and an exclusive interview with Warp Films' Mark Herbert & Warp Records' Steve Beckett.
DVD book
The 3-panel DVD book contains 10 DVDs of key Warp Films feature films, with exclusive new on-body artwork. DVDs are Region 2 (UK, Europe)
The films included are:
Dead Man's Shoes
This is England
All Tomorrow's Parties
Le Donk & Scor-zay-zee
Bunny and the Bull
Four Lions
Submarine
Tyrannosaur
Kill List
Snowtown
Slipcase
The WarpFilms10 book box set comes beautifully packaged in a semi-translucent polypropylene silkscreen-printed 2-colour slipcase.